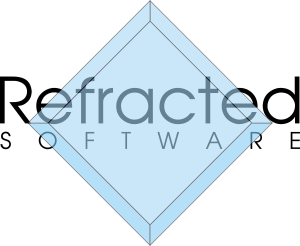 Refracted Software was founded by Gabe Kruger to develop software that he wants to use and he thinks that you will too. Our focus is on intuitive and easy to use solutions that are still powerful and address needs many of us have.
Please visit our sites and let us know what you think!

Croinic is a site for managing journals, notes, tasks, and more in an intuitive and aesthetically pleasing manner. Inspired by pen and paper systems like bullet journal to help you get control of your life's information.

Recippeal is a site for organizing your recipes, finding other recipes, and sharing your own. It's also a community for discussing ingredients, techniques, and everything else recipe related!